Program in
Master's in Applied Intelligence
Faculty
Message from the Faculty Director
The Master of Professional Studies in Applied Intelligence offers a unique blend of conceptual and practical knowledge that is essential to analysts to understand the complexity of 21st century security risks. The program prepares students to pursue a successful career in applied intelligence by offering a robust foundation in analytical, critical, and logical thinking that allows them to more accurately and effectively scrutinize data in three key sectors: (1) law enforcement, (2) homeland security, and (3) business competitive intelligence. The MPS in Applied Intelligence curriculum has been developed in consultation with leading intelligence organizations and is taught by subject matter experts working in the field— ensuring the integration of the most current best practices.
With warm regards,
Frederic Lemieux, Ph.D.
Faculty Director and Associate Professor of the Practice, Applied Intelligence
---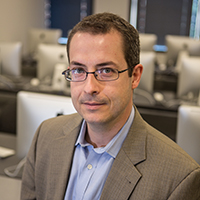 Frederic Lemieux
Dr. Frederic Lemieux currently serves as Professor of the Practice and Faculty Director of the MPS in Applied Intelligence. He is considered as an innovative researcher and inspirational leader specialized in the field of global threats and homeland security. He earned a doctoral degree in criminology from the University of Montreal in 2002 at the age of 26 years old. Under his leadership at the University of Montreal, George Washington University, and Georgetown University, Dr. Lemieux has incepted and managed several cutting edge academic programs in intelligence, policing, homeland security and cybersecurity. His research interests focus on intelligence, national security, homeland security, and cybersecurity. His studies employed diverse qualitative and quantitative methodologies. Dr. Lemieux's work has been published in numerous preeminent peered-review journals and books. He has presented research finding as panelist and/or keynote speaker in numerous national and international conferences. Finally, Dr. Lemieux has served as an editor and evaluator for a diverse academic, private, and government organizations.
---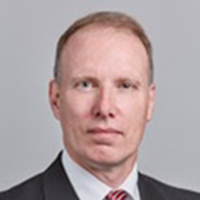 John Kavanagh
John Kavanagh is a former Senior Executive of the Federal Bureau of Investigation with over 22 years of a demonstrated record of success conducting and managing a wide variety of complex global investigative and intelligence activities, while transforming the FBI's mission. He has been recognized by the Office of the Director National Intelligence as a member of the Intelligence Community Senior Leadership Corps.
Mr. Kavanagh was selected by the George Washington Center for Cyber and Homeland Security as a Senior Fellow, a distinguished group of policy experts and practitioners in the areas of counterterrorism, cybersecurity, and homeland security, drawn from the private, government, academia, and the non-profit sectors.
Formerly, Mr. Kavanagh was an Assistant District Attorney in New York, and an officer in the United States Marine Corps. He earned his Juris Doctor from Hofstra University School of Law and Bachelor's Degree from St. John's University, and has been a member of the New York Bar since 1984. He also was an Adjunct Professor, George Washington University, College of Professional Studies, Security and Safety Leadership Master's Program, teaching Emergency Management and Crisis Communications.
Mr. Kavanagh currently assists government executives in the national security, intelligence, law enforcement, and defense sectors.
---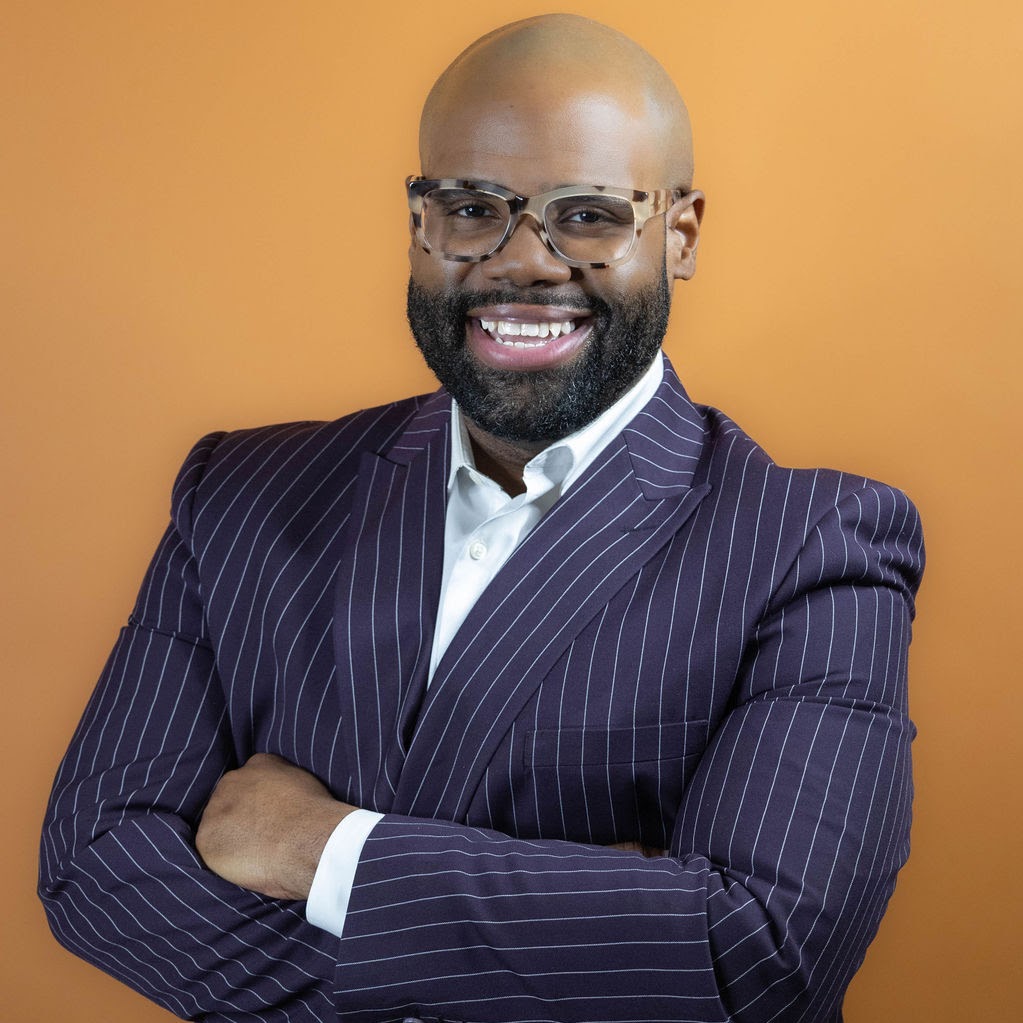 Jorhena Thomas
Jorhena Thomas is an experienced international security and intelligence professional with expertise in applied intelligence, homeland security, and public safety at the international, national, and local levels. She has served as the Chief of Staff to the District of Columbia Deputy Mayor for Public Safety and Justice; Deputy Director and Operations Manager at the Washington Regional Threat Analysis Center (the District of Columbia's intelligence fusion center); and Senior Intelligence Analyst and Program Manager with the FBI.
Jorhena has significant experience working in the interagency environment, to include integrating non-traditional local partners into the homeland security enterprise; teaching intelligence courses; leading initiatives with foreign partners and international organizations; and navigating complex, high-profile, politically-sensitive joint agency matters.
She has conducted multiple courses focused on intelligence analysis, both within and outside of the United States. Throughout her career, she has led teams of analysts on a range of projects, from complex terrorism investigations to academic-level intelligence assessments. She has been both the author and final editor of numerous classified and unclassified reports, and has mentored senior analysts in the tradecraft of effective and practical intelligence analysis.
---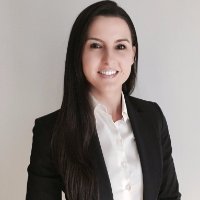 Jonida Spahija
Jonida Spahija is currently serve as the Director of Strategic Partnerships working for the public school system in Fairfax County. In this role, she is responsible for identifying, developing partnerships and creating new business models to achieve defined goals, particularly for underserved students.
She previously worked in the private sector and held a multitude of finance, accounting, and research positions at Fidelity Investments. She spent the majority of my time working in business intelligence for the Fidelity Enterprise Relationships Group, a unit of Fidelity Investments responsible for growing and retaining Fidelity's most strategic institutional client relationships. She was a key team member in the oversight of the planning and management of continuous communication used in retaining Fidelity's most strategic institutional clients. She produced briefing updates, developed independent business insight and recommendations, and effectively communicated these results to the senior management team. Her responsibilities included collaboration with senior executives, supporting critical client relationships through enterprise engagement, leading strategic account planning sessions and gathering competitive business intelligence.
Jonida received a Bachelor of Science Degree in Finance from Bentley University and a Masters Degree in Leadership from Northeastern University.
---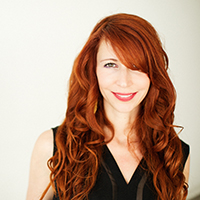 Adrianne Goldsmith Romero
Adrianne Goldsmith Romero is considered a "go-to" writer and consultant for high-profile speaking engagements, leadership communications, and crisis management. She has crafted hundreds of speeches, from policy-driven speeches on national security, intelligence, and leadership to high-emotion events, including eulogies for fallen law enforcement agents and memorial services, such as the 20th Anniversary of the Oklahoma City bombing. She combines her expertise as an attorney, a journalist, and a creative writer to sync message, audience, and purpose.
Her mastery of storytelling and emotional appeal provides immediate audience impact, and she is able to convey complex issues, such as encryption and terrorism, in ways that are clear and compelling. With her ability to capture voice and style with limited guidance, she makes every speaker sound smooth and polished, while staying true to their natural style.
She has shaped communications strategies on political and social issues for diverse audiences, including concerned citizens, C-suite executives, cyber specialists, law enforcement and intelligence officials, thought leaders, public interest groups, and members of Congress. She routinely prepares leaders for speaking engagements, to include presentation coaching, murder boards, advance work, and media coverage.
---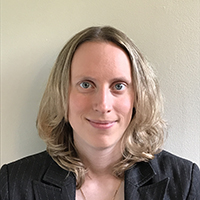 Denise M. Ziobro
Denise M. Ziobro is an intelligence professional who has specialized in Counterterrorism, intelligence tradecraft, and analytic methodologies for over a decade. Denise earned her BA in Political Science-which focused on Terrorism Studies-from the Pennsylvania State University and a MPA from Cornell University where she studied International Development and Security. While in graduate school, Denise was a fellow at the Cornell Institute for Public Affairs (CIPA), a graduate research assistant for Cornell's Institute for African Development, and a consultant for the United Nations, the U.S. National Security Council (NSC), and the U.S. Department of State's Special Envoy to Sudan.
After graduate school, Denise worked as an Intelligence Analyst in the Federal Bureau of Investigation's (FBI's) Counterterrorism Division (CTD), where Denise conducted strategic, operational, and tactical analysis to support FBI investigations and identify intelligence leads. Within this role, Denise wrote intelligence products for the POTUS as well as the NSC, and briefed members of Congress and Cabinet officials. Denise also completed several overseas assignments to support foreign law enforcement and intelligence partners.
Currently, Denise is a Senior Targeting Analyst and Consultant for MATRIX International, a boutique consulting firm that assists public and private sector clients to address complex challenges.
---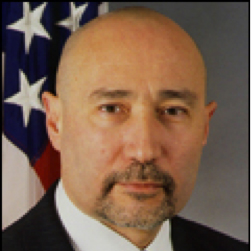 John Perren
John Perren is a highly accomplished professional with a 44 year career involving extensive managerial and operational experience in investigating, managing and advising complex law enforcement and sensitive national security matters. Mr. Perren served as the Assistant Director for the FBI's Weapons of Mass Destruction Directorate, where he led the USG law enforcement and domestic intelligence efforts to prevent and neutralize WMD threats against the US Homeland and interests abroad. Prior to this, Mr. Perren held the position of Deputy Assistant Director, Criminal Investigation Division. He was responsible for leading the violent crime, criminal enterprise, special operations, and crimes against children programs. Mr Perren led the Southwest Border Initiative for the FBI. Mr. Perren was also the FBI's Special Agent in Charge (SAC) of the FBI's Counterterrorism Program with the responsibility to prevent and respond to all terrorism and weapon of mass destruction incidents in the National Capitol Region. As SAC, Mr. Perren was in charge of the FBI's rapid deployment teams for the Middle East. Throughout his career, Mr. Perren has worked closely with all U.S. geographic combatant commands.
Prior to his appointment to the FBI, Mr. Perren was 14 year member of the Metropolitan Police Department in Washington, D.C., working as a patrol officer, plain clothes officer, undercover officer and detective. Mr. Perren investigated violent crimes and served as an undercover officer on the Narcotic Task Force before being detailed to the Drug Enforcement Administration on a long-term undercover assignment. He was promoted to the rank of Detective, investigating armed robberies, extortions, kidnappings, and assault with intent to kill cases.
---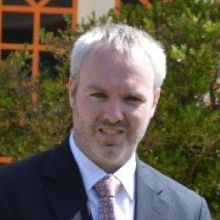 Dr. Timothy Russell
Dr. Timothy Russell Russell is a lecturer in Georgetown University's School of Continuing Studies' Master of Applied Intelligence Program. Dr. Russell has more than ten years of experience working on national security issues for the federal government, both in Washington, D.C. and at U.S. Embassies overseas. He served as the National Security Council's Director for Syria from 2014-2015, during which time he worked with departments and agencies across the federal government to coordinate the U.S. administration's Syria policy. Prior to joining the government, Dr. Russell was an Assistant Professor of Political Science at the University of Tennessee at Martin. Originally from Memphis, TN, he received his B.A. in European Politics from Millsaps College (1996), M.A. in Diplomacy and International Relations from Seton Hall University (2002), and Ph.D. in Political Science from the University of Mississippi (2006).
---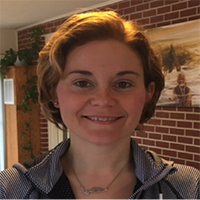 Brigette Gallagher
Brigette Gallagher is the chief instructor to MPAI 500: Ethics of Applied Intelligence. She spent five years on active duty as a Military Intelligence officer for the US Army. During that time she deployed as a UAV Platoon Leader to Macedonia in support of Operation Joint Guardian, and later to Laredo, TX to plan and execute the first-ever Hunter UAV operation in support of Joint Task Force Six, a US Border Patrol operation that led to the apprehension of nearly $2 million worth of narcotics. She later deployed as the 10th Mountain Division Joint Logistics Command J2 to Uzbekistan and Afghanistan in support of Operation Enduring Freedom. Brigette is airborne, antiterrorism, and NBC defense certified, and the recipient of the Gold German Armed Forces Proficiency Badge.
Brigette holds a M.S. in Psychology from Walden University and an undergraduate degree in International Studies from Norwich University. She has accumulated over 4,200 volunteer hours as a religious education teacher, a baseball and soccer coach, Catholic youth ministry director, behavioral health technician, and military family readiness group advisor. She loves running, water skiing, Aikido, and writing. Her debut fiction novel "Tethered Through Time" is expected to release in Summer 2017.
---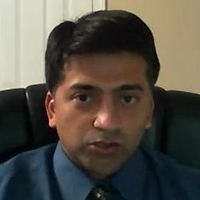 Rohin Sharma
Rohin Sharma is the senior Middle East/Terrorism Analyst at the US Army. In this capacity, he is responsible for briefing the senior Army leadership (including the Chief of Staff) on all issues relevant to current operations in the CENTCOM region. He coordinates open source and intelligence information to ensure that Army equities are informed of the threat and current situation relating to ISIS, Al Qaeda, and large Middle Eastern trends.
Previously, Rohin worked at the Defense Threat Reduction Agency. At DTRA, he was responsible for analyzing threats and assessing vulnerabilities related to Weapons of Mass Destruction and nuclear proliferation. Rohin also worked as an analyst with the Department of Defense, specifically focused on the IED problem set. In this capacity, he integrated academia, industry, and the intelligence community in defeating this threat. He was recognized as a subject matter expert in his field and briefed at numerous conferences, meetings, and congressional forums.
Rohin spent seven years on active duty in the US Army as an intelligence officer. While on active duty, Rohin deployed to OPERATION IRAQI FREEDOM as a Battalion S–2 with the 101st Airborne Division. In addition, he was a J2 planner during OPERATION ENDURING FREEDOM from 2003–2004. Rohin also served as a ground surveillance platoon leader in the Republic of Korea in 2001.
Rohin holds a BA from Johns Hopkins University, where he completed a thesis on the effects of nuclear deterrence in South Asia. He completed his MA in Security Studies from Georgetown University. He is the chief instructor to MPAI 600 Introduction to Applied Intelligence.
---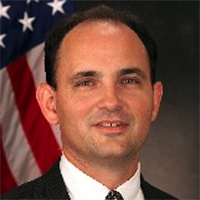 Daniel Sutherland
Daniel Sutherland is the Associate General Counsel for the National Protection and Programs Directorate (NPPD) of the U.S. Department of Homeland Security. In this capacity, Mr. Sutherland is the primary legal advisor to the Under Secretary for NPPD, a component with a budget of over $1 billion and 17,000 employees and contractors. NPPD leads the Department's work in cybersecurity, telecommunications, biometrics, and infrastructure resilience. Mr. Sutherland leads a team of attorneys that provides daily operational advice on complex cybersecurity incidents and large-scale data breaches; drafts and negotiates legislative proposals; advises senior officials on ethics, employment law, and appropriations law; and, represents the agency's interests in litigation and congressional oversight.
Previously, Mr. Sutherland served in the Senior National Intelligence Service at the National Counterterrorism Center. Within the Directorate of Strategic Operational Planning, he coordinated government activities designed to prevent violent extremism around the world. Wired described Mr. Sutherland as "one of the government's point people on stemming the appeal of al-Qaida."
Prior to joining NCTC, Mr. Sutherland was the first Officer for Civil Rights and Civil Liberties at the Department of Homeland Security. Mr. Sutherland provided advice to Secretaries Ridge and Chertoff on outreach to American Arab and Muslim communities, watchlists, cybersecurity, immigration law and policy, accessibility of information technology, and emergency management issues. Mr. Sutherland's 2005 speech on the need for the government to engage with American Arab and Muslim communities appeared in the publication Vital Speeches of the Day.
Mr. Sutherland started his federal career as a civil rights attorney with the U.S. Department of Justice, where for 14 years he handled civil rights litigation. He was the first Executive Director of the Brown v. Board of Education 50th Anniversary Commission. He is a co-author of the book Religion in the Workplace (American Bar Association, 1998) and the e-book, "An Unlikely Friendship: Lessons in Cultural Intelligence" (2014). Mr. Sutherland is a graduate of the University of Louisville and University of Virginia School of Law.
---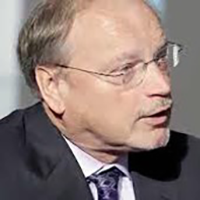 Gregory Havrilak
Gregory Havrilak joined the faculty of Georgetown University's School of Continuing Studies in 2008. Before coming to Washington, he was professor of philosophy at the City University and State University of New York, where he taught courses in ancient, medieval and modern philosophy. He holds a Ph.D. in systematic theology from Fordham University.
Among his recent academic interests, Greg specializes in the field of Political Theology.In the fall semester of 2012, he served as visiting professor at the University of Münster, Germany. He conducted a colloquium on religious terrorism in the faculty of Catholic Theology, the largest department of theology in Europe, while doing research on political theology and working in person with Dr. Johann Baptist Metz, retired professor whose writings inspired two generations of scholarship on political theology.
Greg settled in Europe in 1998 to become the Senior Religious Advisor to NATO Airnorth, and to the military attaché at the American Embassy in Paris. When the Kosovo War broke out, he was dispatched to the Balkans to work with Catholic, Islamic and Orthodox leaders and Non-Governmental Agencies in Albania and Kosovo on humanitarian, religious and human rights issues. Among his responsibilities were inspecting refugee camps to ensure Geneva Convention compliance, securing protection of religious/holy sites from destruction, and ministering to Serbian Prisoners of War.
In 2000, he was sent to the Republic of Georgia to address military and government officials on human rights issues, convincing the government to create a chaplaincy program that embraced all major religious bodies. He was also dispatched to Macedonia as religious advisor to the Partnership for Peace Program, building medical clinics and schools, and dialoguing with local religious and government officials.
Following the tragic events of September 11, 2001, Greg joined the U.S. Conference of Religions for Peace in New York. As a consultant he traveled throughout North America organizing and conducting symposia in major U.S. cities to foster post-9/11 rapprochement between major religious groups, allowing distinct religious communities to peacefully co-exist.
In 2006, he served as a chaplain for the Multi-National Forces in Baghdad, Iraq. During the short Russian-Georgian war in August 2008 Greg worked in Germany as an advisor on political and religious affairs in the Caucasus.
Gregory
Havrilak
Gregory C. Havrilak, Ph.D. Gregory Havrilak joined the faculty of Georgetown University's School of Continuing ...