Doctor of Liberal Studies


Elizabeth Shelton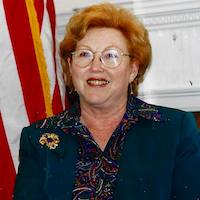 Retired foreign service officer Elizabeth Shelton had two reasons for pursuing a Doctor of Liberal Studies degree at Georgetown. One reason was that, after more than 30 years of service in Europe, Africa, Asia, and elsewhere, she wanted to teach, and she knew the degree would help establish her credentials.
But she also had another, more personal and specific reason—one involving a question that had fascinated her for 10 years. While serving as a diplomat in Turkey, she had visited a small cemetery in the southeastern part of the country and saw the names of several Americans on the markers. She knew they were 19th-century missionaries from the Congregational Church, but she wanted to learn more.
"I wondered about them—who they were, why they had come, and what they had accomplished," Shelton said.
Their story was complicated, and piecing it together required a wide array of knowledge in several different areas, among them the history of the Ottoman Empire and its relationship with the West, and the society of the United States between 1830 and 1880 that gave rise to a resurgence of religious expression. Her doctoral thesis, "Faith, Freedom, and Flag: The Influence of American Missionaries in Turkey on Foreign Affairs, 1830–1880," revealed the all-but-forgotten history of what was one of the church's largest foreign missions.
She might have pursued a degree in American history, or religious studies, or the history of the Middle East or Europe. But what she really needed was the kind of knowledge and insight that transcended all the boundaries of these various subjects: She needed an interdisciplinary program, one she could tailor to her specific interests. And that's what Georgetown offered.
Shelton received her Doctor of Liberal Studies degree in 2011 and is now President of the DLS Circle, a group of students and alumni from the program who meet regularly to discuss their diverse areas of interest and research.