Degrees and Programs in
Higher Education
Faculty
Message from the Dean
A multitude of forces are demanding that higher education change to accommodate a brand new world, a new reality, a different landscape in which the present and future are dynamic and uncertain. Today's institutions of higher education must transform and adapt to an array of new roles and responsibilities, from serving the most racially, socioeconomically, and academically diverse student population in history to making a quality education affordable, scalable, and global. To meet these new opportunities, institutions of higher education are seeking individuals with a unique portfolio of knowledge and skills that will enable them to tackle competitive challenges and implement new and effective organizational strategies.
The Master's in Higher Education Administration provides distinctive learning opportunities in an applied setting, guiding students in the development of strategic and organizational agility to become effective leaders in the American higher education sector. Graduates of this program will gain the theoretical and practical knowledge necessary to move into administrative positions of increasing responsibility and have a greater impact on the transformation of higher education communities.
This is an exciting moment in higher education. Traditional assumptions are being challenged. A shift is occurring in how we think about when, where, and with whom the dynamic of teaching and learning takes place; providing relevant student services to the new traditional students, non-traditional learners; bundling and unbundling; and assessing the effectiveness of teaching, learning, and administration. There is a growing need for institutions of higher education, whether they be public, private, nonprofit, or for profit, to adapt to rapid advancements in digital technology, increasing student mobility, and to the cultural and economic changes and complexities of the 21st century. Among the most competitive industries in the United States, the colleges and universities that will be poised to achieve their missions and visions are those who attract and retain talented, bold, and entrepreneurial thinkers and leaders.
I invite you to explore Georgetown University as you seek to advance your career in higher education, a field that is increasingly complex and rich with opportunity.

Kelly J. Otter, Ph.D.
Dean, School of Continuing Studies
---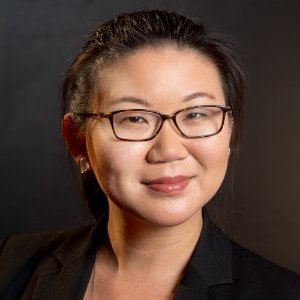 Dr. Stephanie Kim
Faculty Director and Assistant Professor of the Practice
Dr. Kim brings to SCS a wealth of experience. She has held a number of teaching, research, and academic leadership positions over the last nine years, most recently at the University of California, Berkeley where she was the program director of the Center for Korean Studies. She has also worked with the Center for International and Development Education at the University of California, Los Angeles on international education projects funded by USAID and the State Department, and was a Fulbright scholar in South Korea.
Dr. Kim's teaching and research focus on the intersection of globalization and higher education reform. She is interested in how nations, institutions, and individuals aspire to "global" status, focusing on both organizational changes in response to globalization and transnational mobility patterns of students and scholars. She also looks at cross-border circulations of institutional practices and pedagogical methods. Her scholarly work has appeared in journals such as Comparative Education, Compare, and The Journal of Korean Studies, as well as in a number of edited volumes on higher education. Her work has also been prominently profiled by the Times Higher Education and Inside Higher Ed and supported by grants and fellowships from the Fulbright IIE program, Social Science Research Council, and Korea Foundation. She is currently working on a book manuscript on higher education reform and increased student mobility between Asia and the United States.
Dr. Kim holds a Ph.D. in education from the University of California, Los Angeles, a master's degree in global affairs from New York University, and a bachelor's degree in English literature from the University of Michigan.
---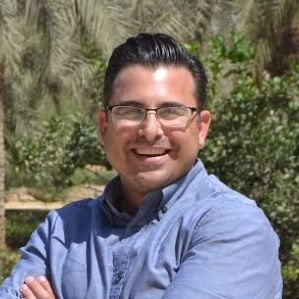 Dr. Jason Nunzio Dorio
Subject Matter Expert
Dr. Jason Nunzio Dorio has been a lecturer at the University of California, Los Angeles (UCLA) and California State University, Long Beach, and a visiting scholar at the American University in Cairo, Egypt facilitating various comparative and international education courses. Jason's teaching and research interests focus on relationships between forms of citizenship education, universities, and the state throughout the Mediterranean and Middle East (North Africa, Southwest Asia and Southern Europe) regions. Broader comparative and international education interests include teacher education, political sociology of education, critical pedagogy, youth activism and social movements, and global citizenship education. He has published articles on university student activism, university citizenship education, and teaching critical models of university global citizenship education. His is also a co-editor of a forthcoming book from Routledge entitled: The Struggle for Citizenship Education in Egypt: (Re)Imagining Subjects and Citizens.
Jason holds a BA in History, a Social Science Teaching Credential, and MA in Education from California State University, Long Beach, and received a PhD in Education specializing in Social Sciences and Comparative Education from UCLA.
---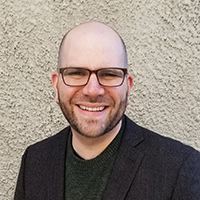 Dr. Jonathan Friedman
Subject Matter Expert
Dr. Friedman's research and teaching focus on the field of comparative and international higher education. Drawing on traditions in the study of history, culture, and organizations, he has examined multiple forms of internationalization in universities in the U.S., Britain, and worldwide. His scholarship has been published in the British Journal of Sociology of Education, Higher Education, Higher Education Research and Development, and the Journal of Studies in International Education, as well as been included in recent anthologies on international mobility, community colleges, and global elites. He is currently working on a book manuscript about university administrators, organizational cultures, and internationalization in different tiers of the higher education sector.
Dr. Friedman enjoys teaching students about the importance of culture and history in understanding contemporary challenges in higher education in the U.S. and globally. He has previously taught undergraduate and graduate courses in globalization, international education, and higher education at NYU and Teachers College, Columbia University. He also has experience managing programs for visiting scholars sponsored by the U.S. Department of State through NYU's Multinational Institute of American Studies. He holds a Ph.D. and M.A. in International Education from NYU, and a B.A. in History from York University in Canada.
---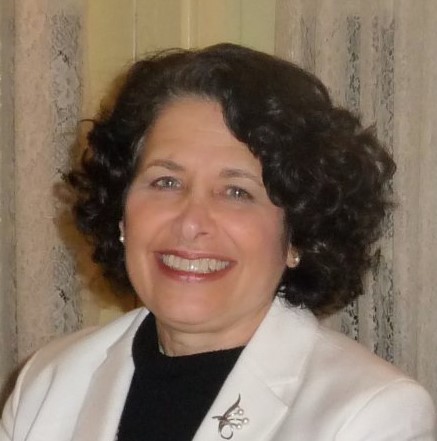 Dr. Mona Levine
Instructor
Dr. Mona Levine has over thirty years of experience in leadership, administration and instruction in both research universities and community colleges.
Dr. Levine is currently a higher education consultant after serving as Associate Vice President for Institutional Research, Planning and Assessment at the University of Maryland for nine years. Previous to her position at Maryland, she was a senior administrator and faculty member at Montgomery College. Dr. Levine is the Immediate Past Chair of the American Association of Universities Data Exchange. She holds a BA in Economics and an MBA from the University of Maryland, and an Ed.D. in Higher Education Leadership from Nova Southeastern University.
---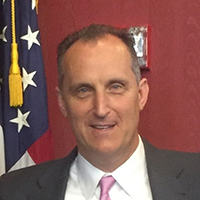 Dr. Patrick Rombalski
Subject Matter Expert
Dr. Patrick Rombalski is the Senior Director of Campus Operations for Chamberlain University. He brings more than 30 years of experience in higher education and nonprofit management. Prior to joining Chamberlain, Dr. Rombalski was a higher education consultant. His previous roles in higher education include Vice President of Student Affairs at Boston College and John Carroll University, where he was also Dean of Students. For 14 years, Dr. Rombalski served as Executive Director and Vice President of the Board of Directors for Rostro de Cristo, a 501(c)(3) organization in Ecuador.
Dr. Rombalski has taught undergraduate and graduate courses at the University of Scranton, John Carroll University, and Boston College. His work has been published in Case Studies for Implementing Assessment in Student Affairs, Understanding Student Affairs at Catholic Colleges and Universities and Conversations on Jesuit Higher Education. He has contributed to the industry as a peer evaluator for the New England Association of Schools and Colleges (NEASC) and for the Higher Learning Commission (HLC). He has served on various boards including the Association of Student Affairs at Catholic Colleges and Universities (ACCU). Dr. Rombalski earned a Bachelor of Arts in Religious Studies from Marquette University, a Master of Science degree in Student Personnel from Iowa State University and a Doctor of Education degree in Higher Education Management from University of Pennsylvania.
---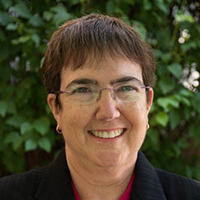 Dr. Sarah Steinberg
Instructor
Dr. Sarah Steinberg is an award-winning lecturer in the School of Continuing Studies at Georgetown University. During her 20-year tenure at Johns Hopkins University, Dr. Steinberg served as dean of Part-time Graduate Education in two different Schools of the University (Engineering and Arts and Science). During that time, she oversaw the programmatic, marketing and business strategies, as well as the development and implementation of more than a dozen fully online master's degree programs reaching more than 5000 graduate students per year and generating total annual tuition revenues exceeding $50M.
In 2010, Sarah was named the Vice Provost for Student Affairs and subsequently the Executive Vice Provost of Johns Hopkins University, with responsibility for university-wide strategic initiatives, including online and continuing/professional education. Among many accomplishments during this time, Sarah chaired the Student Services Committee for Information Technology and was the Chair of the University Task Force on distance learning. Sarah was the lead on the initial Johns Hopkins University MOOC partnership with Coursera – now generating nearly $2M in annual revenue for the University.
Sarah has a BS and Master's in Engineering from Cornell University, an MBA from Northwestern University, and an EdD from the University of Pennsylvania.