Degrees and Programs in
Higher Education
Faculty
Message from the Dean
A multitude of forces are demanding that higher education change to accommodate a brand new world, a new reality, a different landscape in which the present and future are dynamic and uncertain. Today's institutions of higher education must transform and adapt to an array of new roles and responsibilities, from serving the most racially, socioeconomically, and academically diverse student population in history to making a quality education affordable, scalable, and global. To meet these new opportunities, institutions of higher education are seeking individuals with a unique portfolio of knowledge and skills that will enable them to tackle competitive challenges and implement new and effective organizational strategies.
The Master's in Higher Education Administration provides distinctive learning opportunities in an applied setting, guiding students in the development of strategic and organizational agility to become effective leaders in the American higher education sector. Graduates of this program will gain the theoretical and practical knowledge necessary to move into administrative positions of increasing responsibility and have a greater impact on the transformation of higher education communities.
This is an exciting moment in higher education. Traditional assumptions are being challenged. A shift is occurring in how we think about when, where, and with whom the dynamic of teaching and learning takes place; providing relevant student services to the new traditional students, non-traditional learners; bundling and unbundling; and assessing the effectiveness of teaching, learning, and administration. There is a growing need for institutions of higher education, whether they be public, private, nonprofit, or for profit, to adapt to rapid advancements in digital technology, increasing student mobility, and to the cultural and economic changes and complexities of the 21st century. Among the most competitive industries in the United States, the colleges and universities that will be poised to achieve their missions and visions are those who attract and retain talented, bold, and entrepreneurial thinkers and leaders.
I invite you to explore Georgetown University as you seek to advance your career in higher education, a field that is increasingly complex and rich with opportunity.

Kelly J. Otter, Ph.D.
Dean, School of Continuing Studies
---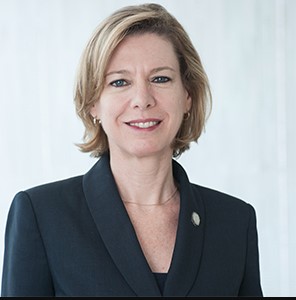 Dr. Kelly Otter
Dean of School of Continuing Studies
Dr. Kelly Otter is Dean of Georgetown University's School of Continuing Studies (SCS). In this role, Dr. Otter oversees professional graduate programs; liberal studies programs at the undergraduate, master's and doctoral levels; professional certificate programs and custom education; and summer and special programs.
Before coming to Georgetown in 2014, she served in academic dean roles at Northeastern University, the University of Pittsburgh, and the College of New Rochelle, and previously held positions in academic administration at New York University. She also taught at each of these institutions in the fields of media studies and interdisciplinary research. Dr. Otter's professional portfolio comprises academic program development, the design and management of technology-mediated education infrastructures and programs, veterans support services, international education and partnerships, and adult and workforce education.
Dr. Otter is a member of the University Professional and Continuing Education Association (UPCEA), the International Leadership Association (ILA), and the National Association of College and University Business Officers (NACUBO).
---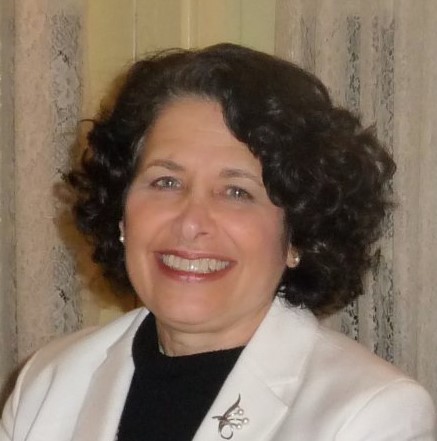 Dr. Mona Levine
Instructor
Dr. Mona Levine has over thirty years of experience in leadership, administration and instruction in both research universities and community colleges.
Mr. Kavanagh was selected by the George Washington Center for Cyber and Homeland Security as a Senior Fellow, a distinguished group of policy experts and practitioners in the areas of counterterrorism, cybersecurity, and homeland security, drawn from the private, government, academia, and the non-profit sectors.
---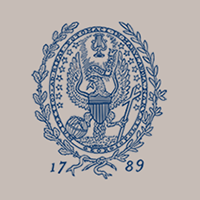 Dr. Michele Mackie
Associate Dean, Academic Affairs and Compliance
Dr. Michele Mackie has worked in higher education administration since 2004 and posses expertise in the areas of Research and data management, Curriculum development, assessment, and faculty support Policy development and implementation, Title IX regulations and implementation, Threat assessment Case management and advising interventions, Academic Misconduct and Orientation and Parent Programs.
Dr. Mackie is currently the Associate Dean for Academic Affairs and Compliance for the School of Continuing Studies at Georgetown University. She holds a M.Ed. in Higher Education from Loyola University Chicago and a Ph.D. in Counseling and Personnel Services from the University of Maryland College, College Park where she completed her dissertation on "Predictors of Sense of Belonging for Students with Psychological Conditions."
---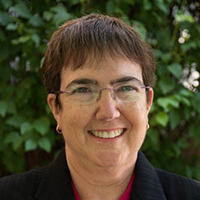 Dr. Sarah Steinberg
Instructor
Dr. Sarah Steinberg is an award-winning lecturer in the School of Continuing Studies at Georgetown University. During her 20-year tenure at Johns Hopkins University, Dr. Steinberg served as dean of Part-time Graduate Education in two different Schools of the University (Engineering and Arts and Science). During that time, she oversaw the programmatic, marketing and business strategies, as well as the development and implementation of more than a dozen fully online master's degree programs reaching more than 5000 graduate students per year and generating total annual tuition revenues exceeding $50M.
In 2010, Sarah was named the Vice Provost for Student Affairs and subsequently the Executive Vice Provost of Johns Hopkins University, with responsibility for university-wide strategic initiatives, including online and continuing/professional education. Among many accomplishments during this time, Sarah chaired the Student Services Committee for Information Technology and was the Chair of the University Task Force on distance learning. Sarah was the lead on the initial Johns Hopkins University MOOC partnership with Coursera – now generating nearly $2M in annual revenue for the University.
Sarah has a BS and Master's in Engineering from Cornell University, an MBA from Northwestern University, and an EdD from the University of Pennsylvania.
---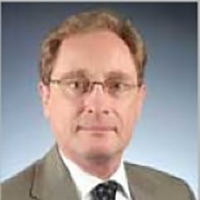 Dr. Daniel Stoll
Senior Associate Dean for Faculty Affairs and Academic Programs
Dr. Daniel Stoll served for almost eight years at the School of Foreign Service-Qatar (SFS-Q), including as Associate Dean for Academic Programs. Before coming to Georgetown, he held a number of positions at the University of Missouri-Kansas City (UMKC), including Assistant Vice Provost for International Initiatives. From 1988 until 1998, he was a Foreign Service Officer with the U.S. Department of State, with foreign postings in Baghdad, Iraq and Johannesburg, South Africa. He received his Ph.D. from UMKC, his MA from Georgetown University, and his BA from St. Olaf College. His research interests include the role of multilateral institutions in the international system, water resources management and development, as well as U.S. foreign policy in the Middle East. He is a contributing author to Higher Education in the Gulf Cooperation Council (forthcoming), a co-author of International Conflict Over Water Resources in Himalayan Asia, contributing author to Africa and the Gulf Region: Blurred Boundaries and Shifting Ties, and co-editor of and contributing author to, The Politics of Scarcity: Water in the Middle East.