Doctor of Liberal Studies
Jean-Claude Nascimento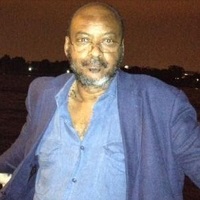 Jean-Claude Nascimento, Ph.D., discusses how an early Christian church that could have taken many paths became what we now know as the Roman Catholic Church. Indeed, the first six centuries of Christianity were critical in shaping, among other things, the way Catholics worship, the relationship between laity and clergy, and even how church buildings are constructed.
Nascimento has been interested in Early Christianity for more than 20 years. But he is not a theologian. He's an economist who retired after 27 years at the International Monetary Fund, where he helped central banks in several African and Eastern European nations implement financial and monetary reforms that would improve their macroeconomic management.
And where does the study of early Christianity fit into his multifaceted life? For Nascimento, it is an abiding intellectual and spiritual pursuit.
"Looking at the early church informed me not only as to what was gospel, what was tradition, what was dogma and when and why," Nascimento says. "But it also informed me on some of the current debates that are going on in the Catholic church."
A native of Senegal, Nascimento has master's and doctoral degrees in economics from SUNY University at Albany. He started Georgetown's Doctor of Liberal Studies program in 2018. He says the program is outstanding for many reasons, but three qualities stand out: the diversity of the people involved; the interdisciplinary nature of the program, and the influence of Jesuit values, which include educating the "whole person" and not just one's intellectual or technocratic side.
"I think it's offering more than just information—how to do things," Nascimento says. "It's offering people the opportunity to reflect on the meaning of what they are doing, even who they are."