Master's in Real Estate
Yuyi Chen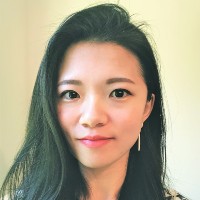 Yuyi Chen earned a Master's in Real Estate degree in August 2020 at the height of the pandemic—not a fortuitous time for her specialty, Real Estate Investment Trusts (REITS) in the retail sector.
Back then, retail seemed moribund. But Chen had a hunch that, while indoor malls would have difficulty coming back, upscale, open-air shopping centers might fare better. People would still want to shop and be together, she theorized, and stores that opened to the outside would give them a better sense of security.
Her Capstone was a detailed, 94-page analysis of the retail REIT Tanger Factory Outlet Center, a large operation that was hit especially hard. However, after conducting an exhaustive, "bottom-up" review of the state of its assets and tenants, Chen concluded that the company's long-term prospects remained strong.
"I remember my advisor told me, 'Anybody can write good reports if they just look at the quarterly report,'" Chen says. "'But the great analysts have to go further and begin at the granular level.'"
In March 2021, Chen got a job as a financial analyst—at Tanger's headquarters in Greensboro, N.C. Did the fact that she had just researched the company and proposed a detailed path forward have anything to do that that?
"I guess that's one of the reasons my resume got noticed," she says.
Born and raised in Taiwan, Chen graduated from National Taiwan University with a degree in environmental engineering. After working as an engineer for a year, she moved to Japan where she got a start in a Japanese real estate firm before coming to the United States.
"Ninety percent of my real estate knowledge I learned from Georgetown," Chen says. "My professors and my classmates really gave me good direction and kind of guided me on how to walk toward that goal."