Certificate in
Product Management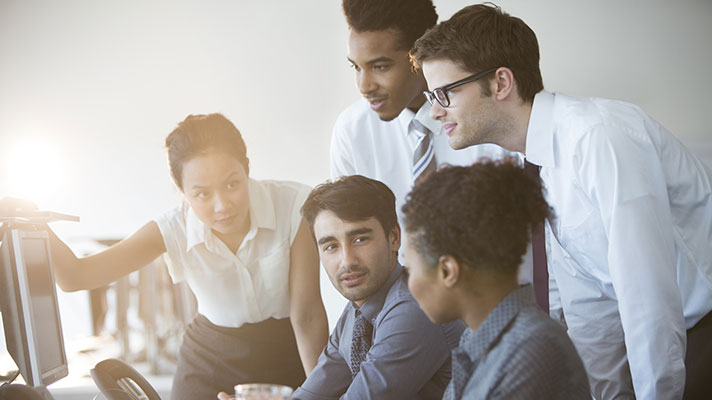 Certificate Program
Learn how to deliver high-impact digital products using the latest human-centered design and agile management techniques.
Request Information
Certificate in Product Management
Georgetown's Certificate in Product Management prepares you to build and deliver successful digital products. Built on a foundation of industry best practices, human-centered design, and agile development, our program equips you with the skills and strategies that position you to add value to any organization.
You'll learn from a faculty of leading industry practitioners, who bring real-world examples and expertise into the classroom. By the end of the program, you'll understand how to create a culture that empowers product teams to address user needs and root-cause problems, deliver value quickly through minimum viable products (MVPs), and implement iterative development based on user feedback and data. You'll leave the program as a more effective, strategic, and confident product manager.
This section has testimonials from current students and alumni.
While project management focuses on managing to a plan, delivering something on-time, and on-budget, product management focuses on delivering the right thing to users based on understanding their real needs. So it doesn't really matter if you deliver on-time and on-budget, if it's the wrong thing."

Kelly O'Connor, Faculty

Product Management
Upon successful completion of the certificate, you'll be able to:
Differentiate between project management and product management methods
Apply concepts of Human Centered Design (HCD), Agile, Kanban, and DevOps to deliver digital products
Define minimum viable product (MVP)
Lead digital product teams to conduct discovery sprints and user research
Oversee development of rapid prototypes
Enable continuous deployment and integration
Measure and report product outcomes